Founded by Bill Adler, Sekou Sundiata and Bob in 1995, Mouth Almighty/Mercury Records remains the only major-label spoken word record company ever
During a five year run, Mouth Almighty released nineteen records of poetry, spoken word, and music from a dizzying diversity of poets.
The United States of Poetry OST - 1996
The official soundtrack to the film and book of the same name.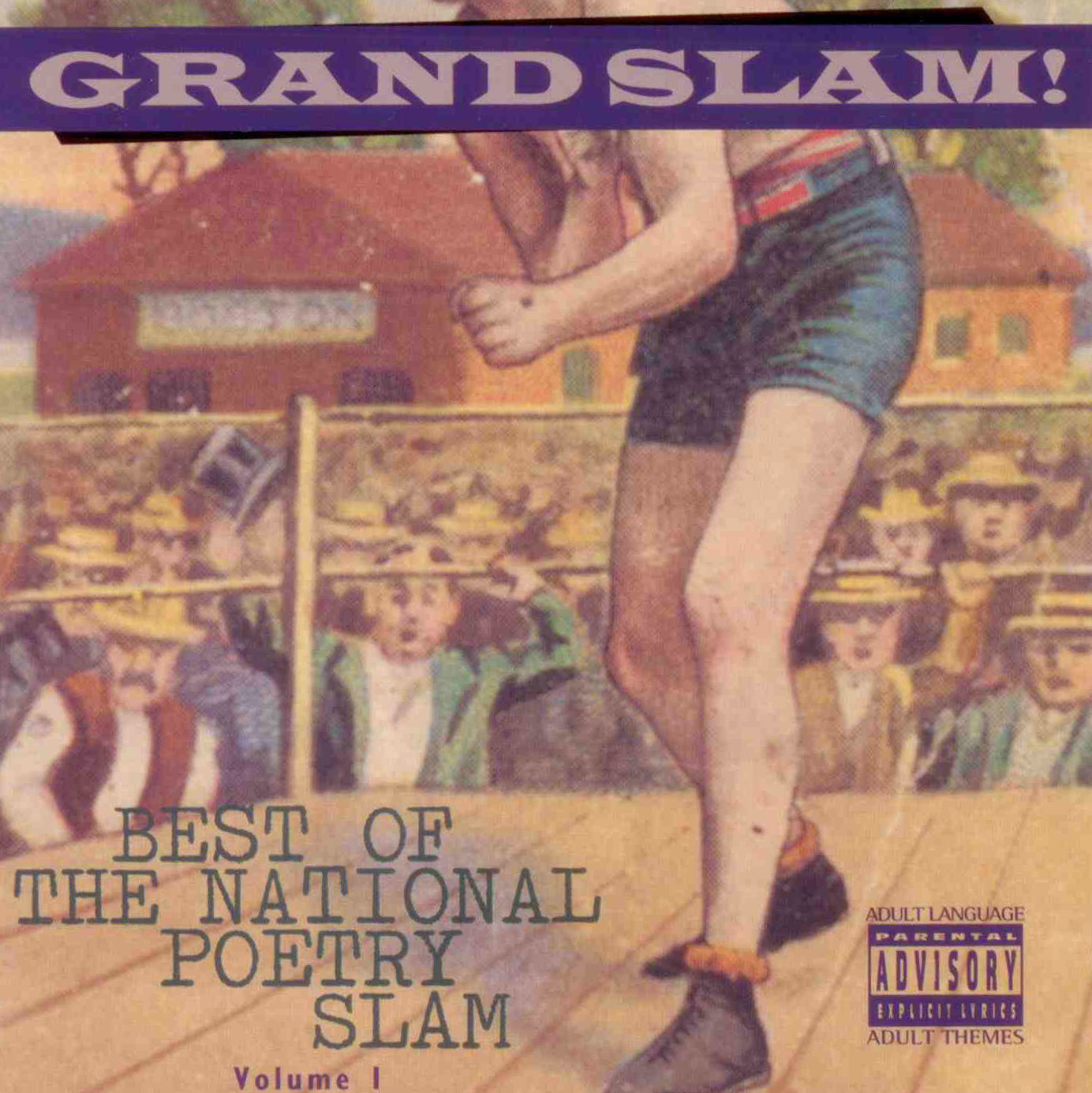 Grand Slam - Best of the National Poetry Slam, Vol. 1 - 1996
An expressionistic take on the 1993 National Poetry Slam in San Francisco, featuring Marc Smith, Patricia Smith, Maggie Estep, Hal Sirowitz, et al.
Wammo - Fat Headed Stranger - 1996
Austin's Bukowski; includes "There's Too Much Light in This Bar," and "Unprotected Manage et Tois."
Flippin the Script - 1996
Mouth Almighty's Rap Meets Poetry series, recorded live from 1993-5. Includes Sekou Sundiata's "Space," Willie Perdomo, Edwin Torres, 17, Murder One, and Bob Holman.
Maggie Estep - No More Mister Nice Girl - 1997
The record that established Maggie as the Queen of MTV spoken word. Maggie's biggest seller; includes "Hey Baby," "Sex Goddess of the Western Hemisphere," and "The Stupid Jerk I'm Obsessed With."
Sekou Sundiata - The Blue Oneness of Dreams - 1997
Sekou's first record. A classic; includes "Shout Out," "A Kiss in Deep Time," "Blink Your Eyes," and the title track.
Michele Serros - Selected Stories from Chicana Falsa - 1996
LA's "Medium Brown Girl," tell true tales mixing hilarity, anxiety, and a toe tag. For a good time, meet her at the "Frozen Food Section."
The Last Poets - Time Has Come - 1997
Nine cuts from the proto-rappers Umar Bin Hassan, Abiodun Oyewole, Babatunde, in "their best record ever."
Allen Ginsberg - The Ballad of the Skeletons - 1997
With Allen's band: Phillip Glass, Paul McCartney, Marc Ribot, and Lenny Kaye. The cut that got Allen on MTV.
Allen Ginsberg - The Lion For Real - 1997
Produced by Hal Willner. Includes "Hum Bom," the title track, and Allen's extraordinary liner notes. With all-star musicians.
Maggie Estep - Love Is A Dog from Hell - 1997
One of the greatest spoken word albums ever; includes "I Am An Emotion Idiot," and "Scab Maids on Speed."
Bob Holman - In with the Out Crowd - 1998
Produced by Hal Willner, with all-star musicians Wayne Kramer (MC5), Bobby Neuwirth (Bob Dylan), Chris Spedding (Roxy Music/Elton John/John Cale). Includes "Impossible Rap (The Other Thought)," "That's Why (with Jenni Muldaur).
The New Yorker Out Loud - 1998
Jack Kerouac read by Vigo Mortensen, Mark Twain read by Chuck D, Junot Diaz, and Jeffrey Eugenides.
Beau Sia - Attack! Attack! Go! - 1998
Def Poetry star Beau Sia's record, released simultaneously with A Knight Without Armor, a satire of Jewel's poetry book. "'Korean National Anthem' / not in english / and not very / upbeat, / either."
Timothy Leary - Beyond Life - 1998
Final musings of the psychedelic guru, with holographic case and cover.
The New Yorker Out Loud - 1997
John Updike, Ian McEwan, and Lorrie Moore read by Frances McDormand.
Closed on Account of Rabies: Poems and Tales of Edgar Allan Poe - 1997
Produced by Hal Willner, with readings by Marianne Faithfull, Christopher Walken, Iggy Pop, Debbie Harry, Ed Sanders, Jeff Buckley, and Dr. John. Featuring artwork by Ralph Steadman.
The Best of William Burroughs: From Giorno Poetry Systems - 1998
A 4 CD box set and Grammy Award nominee. Recordings of Burroughs made between 1971 and 1987. "Burroughs at his most accessible and entertaining."
Sister Spit - I Spit on Your Country: Words from the '97 Roadshow - 1998
When this spoken word troupe set out on a barnstorm tour of the states, Mouth Almighty was honored to distribute their self-made record. Featuring Eileen Myles, Michelle Tea, Sini Anderson, et al.